AutoCAD: 2D and 3D CAD software trusted by millions to draft, engineer, and automate designs anywhere, anytime
Power your teams' creativity with automation, collaboration, and machine-learning features of AutoCAD® software. Architects, engineers, and construction professionals use AutoCAD to:
Design and annotate 2D geometry and 3D models with solids, surfaces, and mesh objects

Automate tasks such as comparing drawings, counting objects, adding blocks, creating schedules, and more

Create a customized workspace to maximize productivity with add-on apps and APIs

 
 

 

Create your designs in 2D or 3D

 

 

Quickly access your favorite and recently used blocks

 

 

Share drawings with colleagues quickly and securely

 

 

Add feedback without altering the original drawing
---
Why use AutoCAD?

Accelerate your designs in 2D or 3D
Complete your projects faster with AutoCAD's automations and customizations.

Ensure fidelity and compatibility
Only Autodesk has TrustedDWG® technology to ensure fidelity and compatibility for your DWGs.
Key features of AutoCAD 2023
Explore the newest features in AutoCAD® 2023 software, including industry-specific toolsets, new automations, and seamless connections across devices and Autodesk products.

My Insights
Complete your projects faster with helpful tips and features from My Insights

Count
Automate counting of blocks or geometry with the COUNT command

Drawing History
Compare past and present versions of a drawing to see the evolution of your work

Markup Import and Markup Assist
Import feedback from paper or PDFs and add changes automatically, without altering your existing drawing

Floating windows
Display drawing windows side by side or on multiple monitors, in the same instance of AutoCAD

Push to Autodesk Docs
Push your CAD drawing sheets as PDFs directly to Autodesk Docs from AutoCAD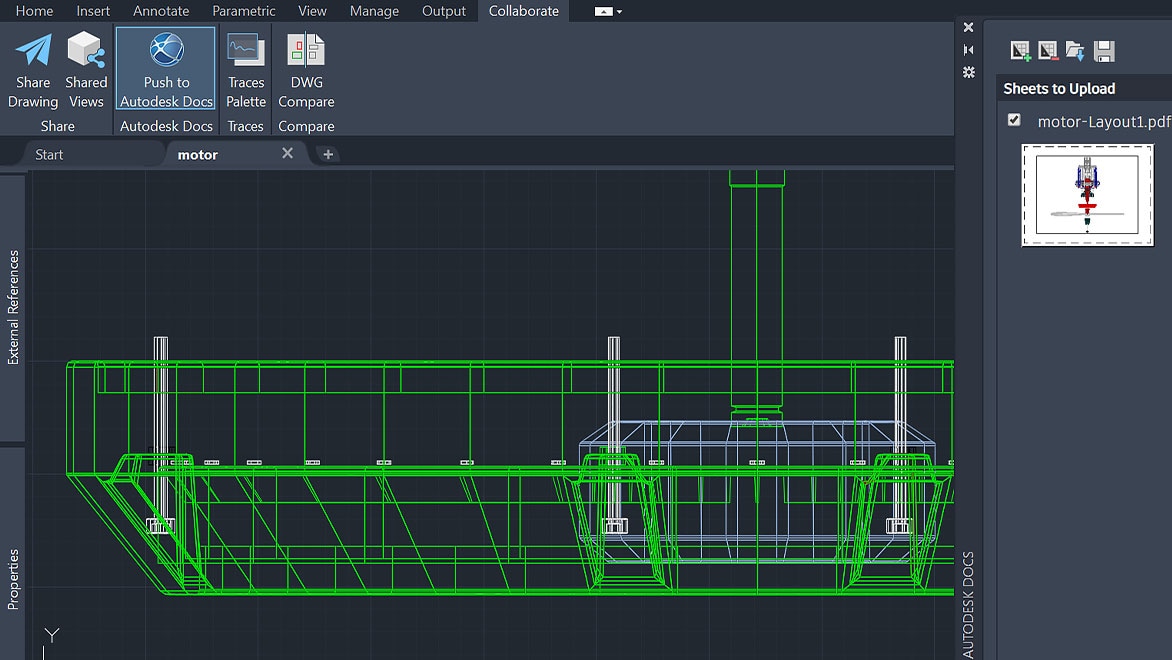 Unlock more efficient workflows
The newest updates in AutoCAD let you collaborate with teammates, gather drawing data more quickly, and export designs to other Autodesk products.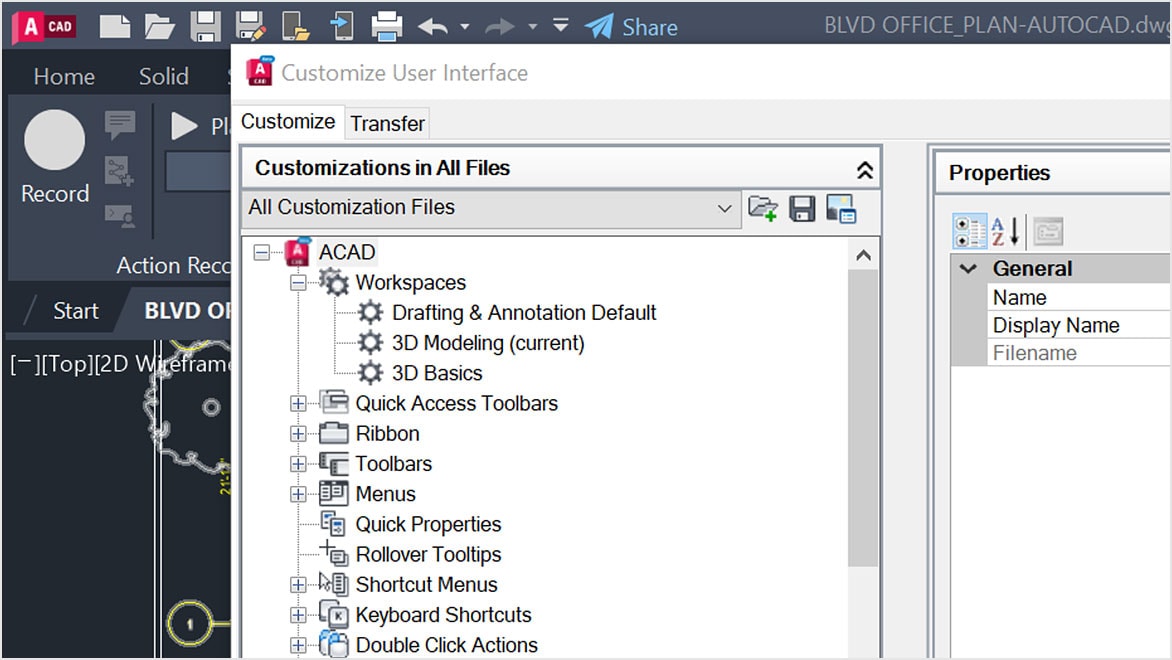 Customize your workspace and extend AutoCAD
Complete your work more quickly. Gain access to thousands of parts and additional features with industry-specific toolsets, APIs to automate common processes, and 1,000+ third-party apps.
---
Power your productivity with seven included toolsets
Across seven studies, customers increased productivity by 63% on average for tasks completed using a specialized toolset in AutoCAD.
Architecture toolset
The Architecture toolset gives you all the tools you need to complete your projects faster and scale your project pipeline. Boost architectural design and drafting productivity by up to 61%* with time-saving features and task automation
Map 3D toolset
Our model-based GIS mapping software provides access to CAD and GIS data to support planning, design, and management.
MEP toolset
HVAC and building systems are made easy with an industry-specific toolset for MEP (mechanical, electrical, and plumbing) that increases productivity by up to 85%.
Plant 3D toolset
Create and edit P&IDs and 3D models, and extract piping orthographics and isometrics with an industry-specific toolset for plant design.
System requirements
System requirements for AutoCAD 2023 including Specialized Toolsets (Windows)
Operating System
64-bit Microsoft® Windows® 11 and Windows 10. See Autodesk's Product Support Lifecycle for support information.
Processor
Basic: 2.5–2.9 GHz processor
Recommended: 3+ GHz processor
Memory
Basic: 8 GB
Recommended: 16 GB
Display Resolution
Conventional Displays:
1920 x 1080 with True ColorHigh Resolution & 4K Displays:
Resolutions up to 3840 x 2160 supported on Windows 10 (with capable display card)
Display Card
Basic: 1 GB GPU with 29 GB/s Bandwidth and DirectX 11 compliant
Recommended: 4 GB GPU with 106 GB/s Bandwidth and DirectX 12 compliant
Disk Space
10.0 GB
Network
See Autodesk Network License Manager for Windows
Pointing Device
MS-Mouse compliant
.NET Framework
.NET Framework version 4.8 or later
---